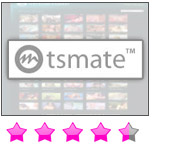 Jaw-Dropping Trannie Beauties Fuck for You at Tsmate.com


Tsmate.com has some unbelievable ladyboys doing outrageous acts, but there's a snag. There are only 475 registered transsexual hosts on the site and I just logged on and there were only 24 online. Don't get me wrong, the ones online were real stunners, but I expected to see more t-babes available. You do get free sign-up and free live chat so you can try before you buy.
Tsmate.com Reviewed in Depth
Special Features
Special Promotions: Free Membership
How Many Cams: 475
Average Cost: 0.99 - 4.99 Credits
Special Features: User ratings, High Definition cams (HD), Multiple Cam Angles
Fuck the Features When You Have Video This Good
With all the tits, ass and cock flying around my face whenever I hit www.TSmate.com, I'm almost glad the site has so few features to distract me from the reason I love it - 100% pure meat.

They are innovators of some really cool camera options though. Not only do some of the hosts shake their tush in front of a high definition camera, but you can also control the cam too! HD cams really add a new dimension to chatting in my opinion. You get to see all the glorious action going on without all the pixilation that can ruin a chat. Some hosts also offer remote control of their cam where you can zoom in and out and pan around the room at your will.

At TSmate you can find top trannie hosts with High-Def cams that you control. I love chatting with a HD, you can see everything so clearly, from her soft sweet breasts to her enormous hard cock. Being able to control the cam means that you can zoom in while your trannie lover is sucking herself off without her stopping.

Another useful feature here is the user ratings. They aren't always accurate, but they give you an idea of how good a host is. Us cammers need to help each other out and warn others about shitty hosts and time wasters. But, don't forget to give credit where it's due. If you're lucky enough to find a gorgeous t-babe with fantastic breasts and a 12" cock that goes like a freak while on cam, then fucking let us know about it too!